Ironcards designs and manufactures metal customer loyalty cards.
Think it is expensive to acquire new customers? In the race for customer retention, equip yourself with a winning tool which will thrill your customers and consolidate your brand's appeal. Treat them to metal loyalty cards.
Metal is a strong symbol of a solid, long-term relationship. But it also a sign of originality, and your customers will be proud to show it off!
Give your customers a loyalty card in keeping with the high quality of your products.
Our metal loyalty cards are available with different finishes, thicknesses (0.3 or 0.5 mm), colours (silver, gold, black or a colour) and effects (brushed, frosted, sand-blasted, etc.). Your metal loyalty cards will be unique and fully personalizable. Our prices include engraving, die-cutting and one printing colour.
Still undecided? Contact us and we will be happy to advise you on how to turn your loyalty cards into unique objects which reflect who you are.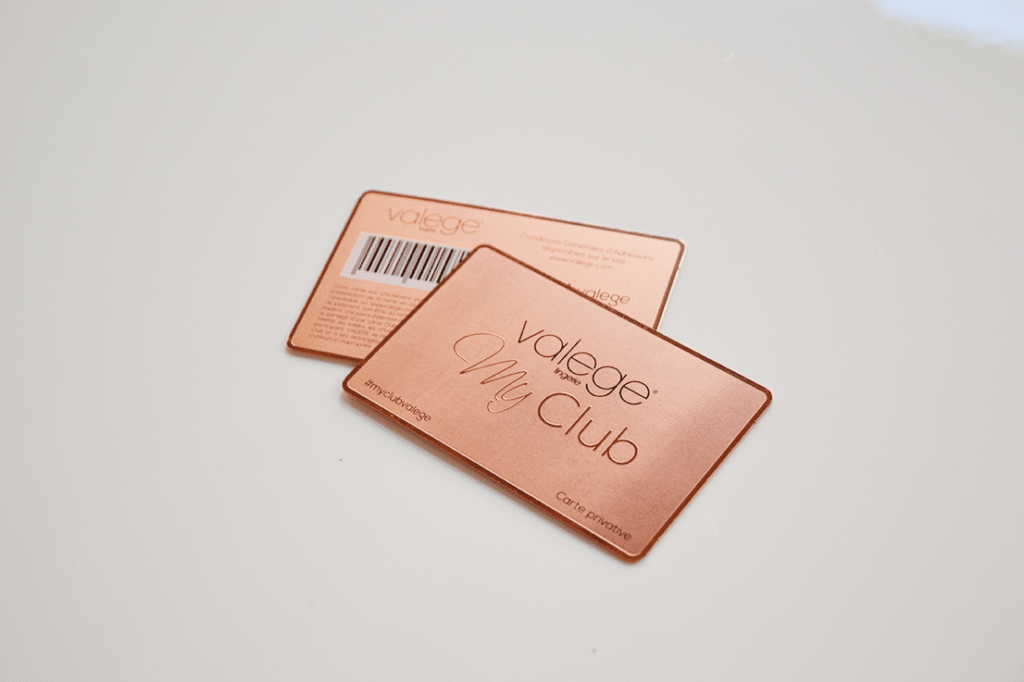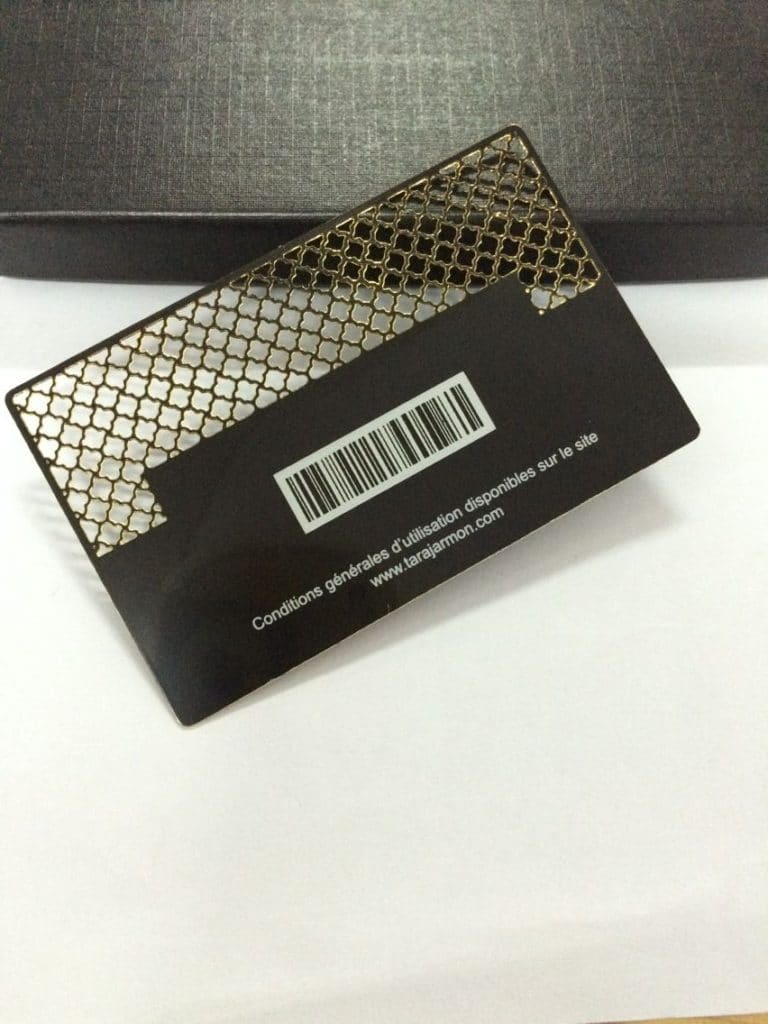 by