Ironcards designs and manufactures high-end personalized metal plaques.
If you want to mark your products, creations or projects with a high-end look, if you would like a finely crafted sign for your business, or if you simply want to make metal plaques for your own products, have Ironcards manufacture your personalized metal plaques.
A personalized steel plaque is also an original, high-end solution for anyone in search of designer communication tools. They will add a touch of additional quality and polish which your customers will appreciate!
Our extensive range of finishes can be applied to our personalized metal plaques: different thicknesses (0.3, 0.5, 0.8 or 1 mm), different background colours (silver, gold, black or another colour) and different effects (brushed, frosted, sand-blasted, etc.). Your personalized metal plaques will be unique and beautifully finished.
Still undecided? Contact us and we will be happy to advise you on how to turn your warranty cards into unique objects which reflect who you are.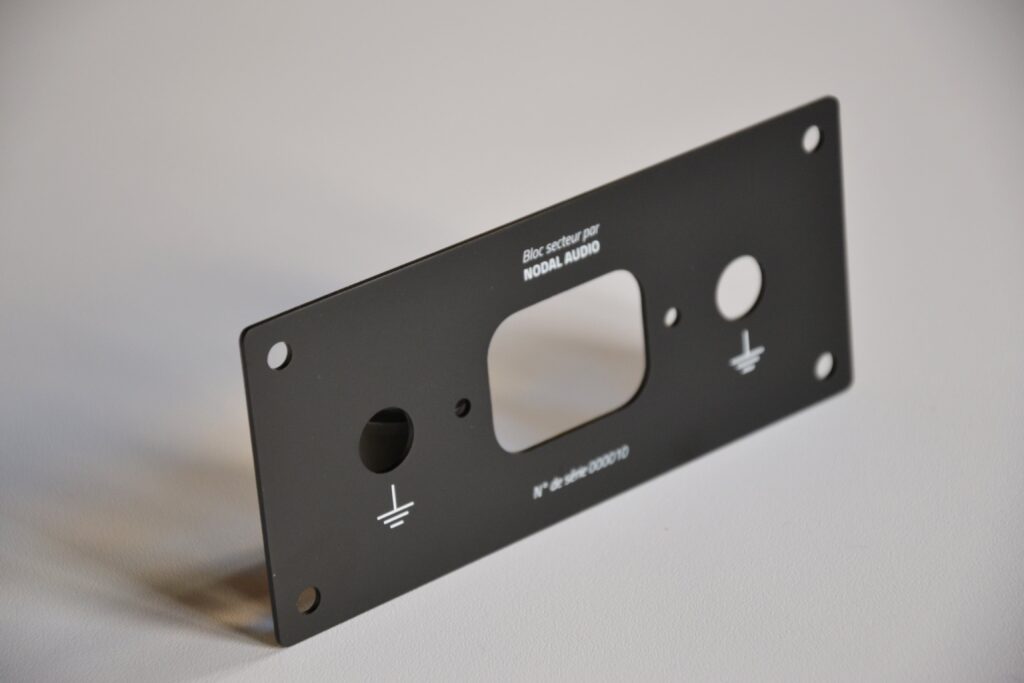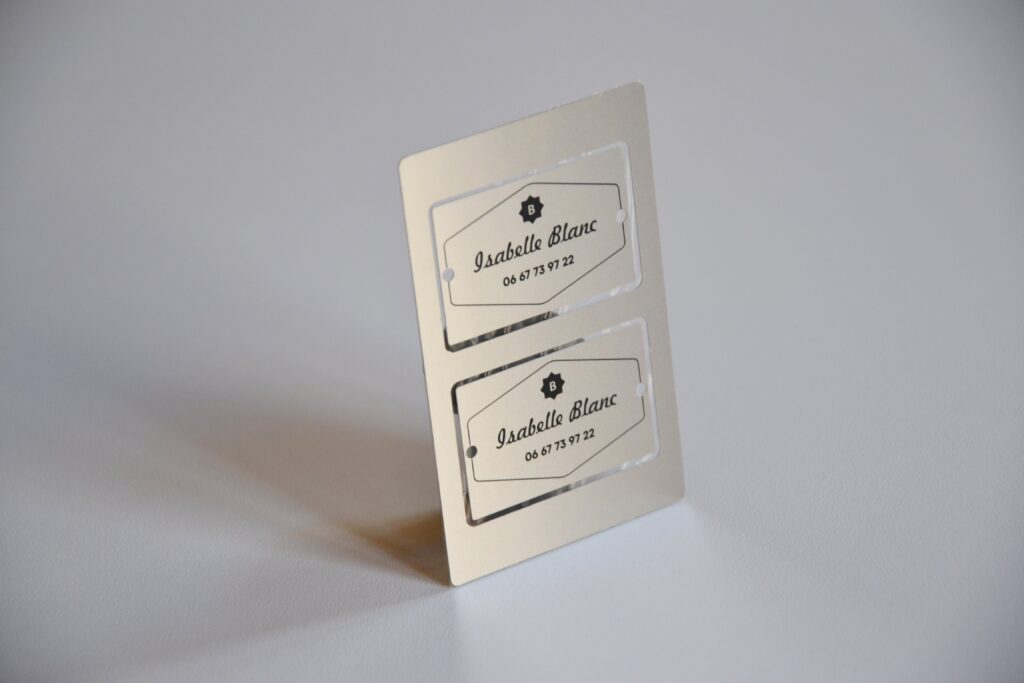 by