New! Ironcards also offers printed card holders for your metal cards.
To further boost your customers' loyalty, insert your metal cards in one of our printed card holders or printed sleeve in keeping with the high quality of your services.
In addition to protecting your cards, the sleeves will supplement the quality of your customer relationships. A holder for your metal cards makes the card-giving moment even more unique and original!
Our service allows you to personalize your cardboard sleeves with your logo and your colours. Multiple finishes are available: full colour front/back printing, embossing, gold pressing, varnishing, etc. The size of the sleeve is adapted to the dimensions of your cards to ensure that they will fit correctly into it, without having to force them in or out. A notch may also be provided to simplify card removal.
Still undecided? Request a sample and we will be happy to send you a metal card in a printed sleeve.
Still undecided? Contact us so we can advise you on how to make giving out your metal cards an occasion that counts!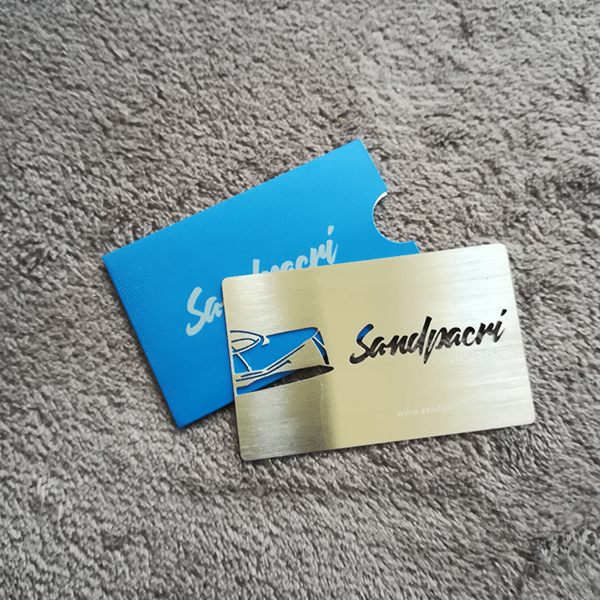 by